Drake might be the final hope for the Toronto Raptors when it comes to keeping star Kawhi Leonard.
According to Marc Stein late Tuesday afternoon, the star musician and massive Raptors fan is "mounting his own recruiting campaign" in an attempt to get Kawhi to stay with the team.
3. The Raptors haven't backed off one centimeter and Drake is said to be mounting his own recruiting campaign on top of whatever the freshly minted champions are doing to convince him to stay

— Marc Stein (@TheSteinLine) July 2, 2019
I hate to say this, but if Drake is the best option on the table for Kawhi, then he's as good as gone. Don't get me wrong. Drake is great and he's a passionate fan, but he's not going to be enough to stop the two-time NBA champion from leaving. (RELATED: Kevin Durant Will Sign With The Brooklyn Nets For $164 Million, Kyrie Irving Will Get $141 Million)
Remember, Leonard isn't demanding a trade or forcing the Raptors to make a decision to move him. He brought a title to Toronto and then opted out. He owes them nothing more, and their fans should be nothing but thankful.
View this post on Instagram
As cool as Drake is as a person, I'm not sure a single musician will be enough to match the allure of LeBron James and the Los Angeles Lakers.
Kawhi's done enough in Toronto, and the odds of winning another championship there aren't extremely high. Put him in LA with LeBron and Anthony Davis and you have a recipe for some massive success.
View this post on Instagram
Again, I have no doubt it'd be awesome to ball out with Drake on a regular basis, but you also have to remember Kawhi doesn't really seem to be that kind of guy.
He's a silent assassin. The NBA superstar keeps his head down and just dominates. That's pretty much the opposite of what Drake does.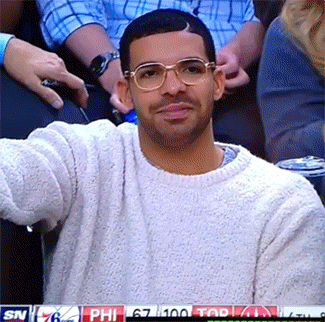 I hate to say it for all the Raptors fans out there, but it's increasingly looking like the star of the team is leaving. Be thankful he brought you guys a title.
He'll forever be a legend in Toronto.