The Oakland Raiders won't be holding a single open practice during training camp.
Camp starts July 27 and ends August 19. The general public is barred from attending, but some season ticket holders will be invited, according to Scott Bair.
Raiders formally announce their training camp schedule. First practice on July 27. Camp breaks on Aug. 19. Every practice slated for a morning start.

As a reminder, camp practices are not open to the general public. Season ticket holders + guests can attend by invite only.

— Scott Bair (@BairNBCS) July 2, 2019
The NFL simply shouldn't allow this. I know the Raiders are going to be on "Hard Knocks," but you can't let Oakland shut it down to the public.
They're one of the biggest storylines of the year. By letting them shut the whole thing down, the league is pretty much letting them give the dedicated fans a huge middle finger.
Every football fan on the planet wants to know what Gruden and Antonio Brown will be like together. By closing practices, we really won't know much. I'm sure that's not an accident. I'm sure that's exactly why the decision was made.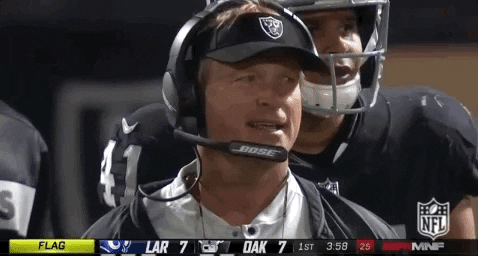 This move is borderline cruel. The Raiders, Gruden and Brown have been dominating headlines ever since the receiver got shipped there.
Now, we get nothing. How the hell is that putting the fans first?
View this post on Instagram
I wonder if this would be different if the Raiders weren't on "Hard Knocks." I imagine it would be, but here we are.
That means "Hard Knocks" better be entertaining as all hell or the NFL is missing out on a major opportunity here.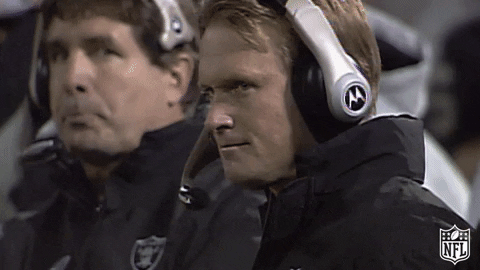 You can catch "Hard Knocks" on HBO starting August 6. Let's hope it lives up to the hype because any other kind of Raiders content is clearly off of the table right now.