"Spider-Man: Far From Home" made a ton of money Tuesday.
According to The Hollywood Reporter, the superhero film with Tom Holland made $39.3 million during its debut, which was a record for a Tuesday when not accounting for inflation.
My friends, this is going to make Marvel and Sony very happy. Making $39.3 million in a day during the week is absurd! (RELATED: 2019 Box Office Revenue Down Almost 10%, Summer Ticket Sales Down 7.3%)
That's the kind of money that will guarantee these movies don't come to an end anytime soon. Sony and Marvel are both swimming in cash right now.
Just swimming in it!
THR also reported the film could make $150 million through the weekend. If that happens, then we know we'll be getting another "Spider-Man."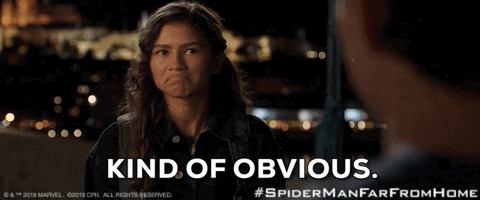 Now, I haven't seen "Spider-Man: Far From Home," and I probably won't see it anytime soon, but the fact it's making so much money is a great sign.
It means it's ginning up tons of interest from the audience. I don't care what critics say. They mean nothing to me.
If the people love it, then it's okay in my book.
View this post on Instagram
Sound off in the comments if you've seen it, and what you think. It seems like this film is very popular with the masses.