HBO recently released another preview for "The Righteous Gemstones" with Danny McBride, and it looks incredible.
The plot of the comedy series, according to IMDB: "A TV series that follows a world-famous televangelist family with a long tradition of deviance, greed and charitable work."
We already had one preview, and this one might be even better. It looks like McBride, Adam Devine and John Goodman are all going to be in prime form. (RELATED: Watch Danny McBride, John Goodman And Adam Devine In The Trailer For HBO's 'The Righteous Gemstones')
Give it a watch below.
For those of you who haven't seen the first preview, you can check it out below.
I'm telling you all right now that this show is going to be hysterical. Danny McBride is one of the funniest guys to ever live.
"Eastbound & Down," "This is the End" and "Vice Principals" are all outstanding, and a major reason why is because McBride is so damn funny.
"The Righteous Gemstones" is going to be an absolute hit. I'm telling you all right now. There's no way Devine, Goodman and McBride got together for anything short of absolute excellence.
It's just not possible.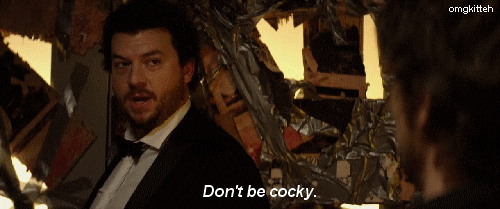 Tune in August 18 to watch it all unfold. It should be outstanding.