Miami Dolphins quarterback Ryan Fitzpatrick feels like he hasn't been shown the respect he deserves throughout his NFL career.
"There's been a lot of shade and disrespect thrown my way for a lot of years," Fitzpatrick said during a recent appearance on WQAM, according to the Miami Herald on Friday. (RELATED: July Is The Final Month Of 2019 Without College Football)
Honestly, I don't know if I can agree with Fitzpatrick here. Fans absolutely love him. He might face some disrespect from organizations, but I'm sure there'd be no way to know for sure.
However, when it comes to the fans, he's a walking hero. The dude went to Harvard and he's out there slinging bombs in the NFL.
The whole fanbase was locked in when Fitzmagic was happening when he replaced Jameis Winston. I'm not sure how anybody could be embraced like that and then think they were disrespected.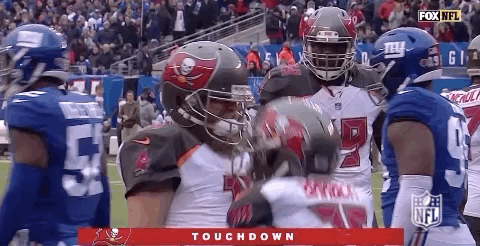 Now, he's on the Dolphins, and Fitzpatrick has a very real shot at starting the season under center. He and Josh Rosen will have a battle in camp, and the better player will come out on top.
I think there's a very high chance Fitz takes the first snap of the season as the starter. Eventually, it'll become the Josh Rosen show, but there's no guarantee it'll happen this year.
I'm a big Fitzpatrick guy, and I really don't think he's been shown any disrespect at all from fans. As for the ownership and leadership sides of teams, I obviously can't say for sure.
Either way, he's got the opportunity to get plenty of reps this season.