"Game of Thrones" geniuses David Benioff And D.B. Weiss and some other stars have pulled out of Comic-Con International: San Diego.
Variety reported the following on Wednesday night:
Actors Iain Glen (Jorah Mormont), Nathalie Emmanuel (Missandei of Naath), director Miguel Sapochnik, and dual writer-producers Benioff and Weiss are no longer attending, HBO revealed in a revised panel lineup on Wednesday.

The premium cable network attributes their absences to production and schedule conflicts. HBO had no further comment.
"Production and schedule conflicts."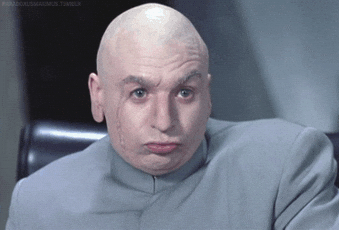 Do we all look like idiots? I don't know why the actors aren't going, but I'm pretty confident I have a solid idea what would have happened if Benioff and Weiss had showed up. (RELATED: These Are The Sexiest Photos Of 'Game Of Thrones' Star Emilia Clarke On The Internet)
They would have been booed right off of the stage after ruining our favorite show with an awful ending. The fans might have rioted.
I wouldn't want to face those fans either. I wouldn't want to look them all in the face, and have to answer questions about why the show crawled to the finish line instead of rushing through it like we all expected.
Weiss and Benioff shouldn't ever show their faces around "Game of Thrones" fans ever again. If they had any actual pride and honor, they'd apologize. (RELATED: 'Game Of Thrones' Series Finale 'The Iron Throne' Is A Massive Disappointment)
I'd honestly respect them a hell of a lot more if the two of them had the stones to actually face down all the fans they disappointed.
At least in that situation they would have proven they have a spine. I might still hate the ending, but I'd at least acknowledge they recognized how bad it got for all the loyal followers of the hit HBO show.
Instead, they run for the hills.
Finally, I don't blame the actors at all. They're just reading lines. It's not their fault. The same can't be said for people in leadership positions.