The trailer for "Top Gun: Maverick" was released Thursday, and it looks great.
The plot of the sequel with Tom Cruise and Miles Teller is pretty much unknown at this point in time, but the trailer makes it look like they're trying to push out Maverick.
In the closing moments, a military leader played by Ed Harris tells Maverick, "The end is inevitable, Maverick. Your kind is headed for extinction." (RELATED: Set Photos From 'Top Gun 2' Appear Online, Show F-14 Fighter Jet)
The legendary pilot character responds with, "Maybe so, sir, but not today."
Watch the incredible trailer below.
Watch the official trailer for #TopGun: Maverick starring @TomCruise. In theatres 2020. pic.twitter.com/J698eUnakI

— Top Gun (@TopGunMovie) July 18, 2019
Yeah, you can go ahead and inject this right into my veins. Shoot me up with all the "Top Gun" action possible.
Watching that trailer took me right back to my childhood when I saw the original for the first time. I thought it was just about the coolest damn thing I'd ever seen.
The cast also features plenty of stars outside of just Cruise, Teller and Harris. Val Kilmer is returning and he's joined by Jennifer Connelly and Jon Hamm.
If that's not a great cast, I don't know what is.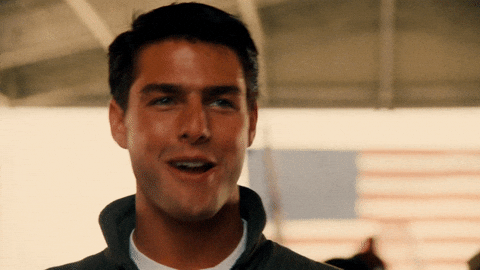 You can catch "Top Gun: Maverick" in theaters June 26, 2020. It looks like it's going to be absolutely epic, and I can't wait.