Surfer Frank O'Rourke pulled off a baller move after being bitten by a shark on Saturday.
Instead of going to a hospital after being bitten in the arm by a small shark in Florida, he went to a bar to grab a cold drink. (SLIDESHOW: These Women On Instagram Hate Wearing Clothes)
His buddy RJ Berger told News4Jax, "He immediately went to a bar 'cause he was like, 'I got bit by a shark,' and people were like, 'I'll buy you drinks.' So he went and hung out at the pier." (SLIDESHOW: 142 Times Josephine Skriver Barely Wore Anything)
You can see a photo of the bite below. (SLIDESHOW: 71 Times Samantha Hoopes Stripped Down)
View this post on Instagram
Ladies and gentlemen, this is what an American hero looks like. He has a shark bite on his arm, he's bleeding and he couldn't give a damn about the hospital. Life is short. (SLIDESHOW: This Blonde Bombshell Might Be The Hottest Model On The Internet)
You don't have time for the hospital when you're trying to carve up some waves and crush a few beers. The hospital can wait. (SLIDESHOW: 60 Times Abigail Ratchford Wore Almost Nothing)
Besides, it wasn't that bad of a bite. Rub some dirt in it, grab a beer and get back in the ocean.
We didn't beat the Japanese and Germans by retreating or getting scared. We did it by marching forward at any costs.
If we can drop two atomic bombs, then I think our guy O'Rourke can enjoy himself a beer after surviving a vicious shark attack.
This dude 100% sounds like a guy I'd want to have a cold beverage with.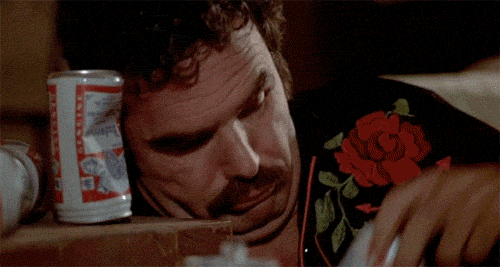 Props to Frank O'Rourke. He's 100% A-okay in our book every single day of the week.