It looks like Jack Coan is comfortably leading the quarterback race for the Wisconsin Badgers over freshman Graham Mertz.
According to Zach Heilprin, the junior passer "continues to dominate" the reps among the first team offense so far through training camp on Thursday. (RELATED: Wisconsin Coach Paul Chryst Has A 'Pretty Good Idea' Who Will Be The Starting QB)
It appears the QB battle isn't for the starting spot. Jack Coan continues to dominate the first-team reps. Seems that the real battle is for the backup job between Chase Wolf and Graham Mertz. #Badgers

— Zach Heilprin (@ZachHeilprin) August 8, 2019
Well, it really does look like it'll be Jack Coan for sure under center for the first snap of the season when the Badgers open August 30 in Tampa against South Florida.
Now, I know some Badgers fans are going to want to panic. I know they're probably not going to be overly happy with the decision from Paul Chryst.
They're probably going to start melting down if Mertz doesn't get on the field immediately.
However, you all need to relax. Let me repeat that for all of you out there. Relax!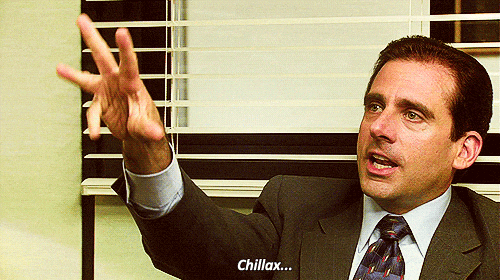 I'm as excited as any of you to see Mertz under center. I really am. He's the biggest QB recruit in school history, but if Coan can win right away, then let it be.
We don't have to force Mertz into an uncomfortable situation. We should win the first three games on our schedule without any trouble at all.
Over time, we can get him reps and allow him to grow.
View this post on Instagram
We're only three weeks out, and it looks like Coan will get the starting nod. I'm okay with it, and all of you should be too.
There's literally no reason at all to panic. We're going to be just fine!
College football is right around the corner, and that means it's time to remember the true King of the North.#WisconsinIsComing pic.twitter.com/vtbKyAPdYe

— David Hookstead (@dhookstead) August 9, 2019