Indianapolis Colts quarterback Andrew Luck has retired from the NFL.
The superstar passer hung it up Saturday night after being drafted first overall in 2012, and several successful years in the league. According to Adam Schefter, the retirement decision came after Luck was "mentally worn down" from dealing with injuries. (RELATED: David Hookstead Is The True King In The North When It Comes To College Football)
Filed to ESPN: Andrew Luck has informed the Colts he is retiring from the NFL, per source. There will be a press conference Sunday to make it official, but Luck is mentally worn down, and now checking out.

— Adam Schefter (@AdamSchefter) August 25, 2019
Andrew Luck just made it official – he is retiring, and is emotional about it.

— Adam Schefter (@AdamSchefter) August 25, 2019
Andrew Luck said he has been in a pain cycle for last four years.
He's still in pain with ankle. It wore on him.

— Adam Schefter (@AdamSchefter) August 25, 2019
You can watch Luck's statements about leaving the league below. He made it very clear Sunday night that he no longer gets joy from throwing footballs for a paycheck.
The most interesting aspect of Andrew Luck's words on his retirement last night is that what he was describing was so much more mental than physical pic.twitter.com/GcsV9VbJCW

— Darren Rovell (@darrenrovell) August 25, 2019
This is truly a wild situation all the way around. Luck is one of the best players in the league, and he's only 29-years-old.
Guys like him are generally in their prime cashing massive NFL checks. Yet, it's clear that he has no interest in continuing to play football.
I can't blame him. Given his history of dealing with injuries, you just have to look after your body at some point.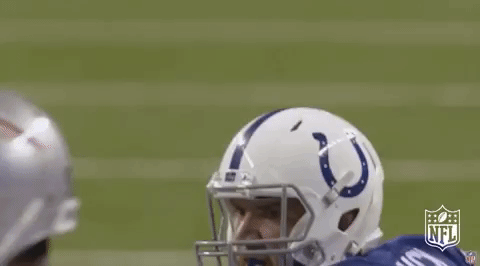 It'll be interesting to see what the Colts do with his contract. He signed a huge deal back in 2016, and Indianapolis might want some of that signing bonus money back.
Luckily for the former Colts star, he still made nearly $100 million in his career. He should be just fine going forward.
View this post on Instagram
What a wild world we're living in when one of the best players in the NFL just hangs it up out of the blue. Best of luck to Andrew Luck going forward.
It seems like he's content never throwing an NFL pass again.