An insane brawl started in the stands during a recent Chicago White Sox game.
According to Barstool Sports, the viral video of the fight was from Saturday night when the team hosted the Texas Rangers. (SLIDESHOW: These Women On Instagram Hate Wearing Clothes)
I've seen some crazy brawl footage during my life, and there's no question at all this is right up there with most insane of it all. (SLIDESHOW: 142 Times Josephine Skriver Barely Wore Anything)
You have multiple people getting into it, and you have one guy in a cutoff shirt just going to down with his punches. (SLIDESHOW: 71 Times Samantha Hoopes Stripped Down)
Watch the absurd video below.
Ok that fight at Guaranteed Rate Field on Saturday night was actually bonkers @barstoolWSD (Via @thatjordanw4) pic.twitter.com/46ytRqT2Xw

— Barstool Chicago (@barstoolchicago) August 26, 2019
It's stuff like this that just blows my mind. Imagine spending money to go to a baseball game, and then fighting instead of watching the action. (SLIDESHOW: This Blonde Bombshell Might Be The Hottest Model On The Internet)
What is wrong with some of these clowns? I hope like hell these idiots got arrested. At the very least, I hope the people who instigated it got the cuffs slapped on. (SLIDESHOW: 60 Times Abigail Ratchford Wore Almost Nothing)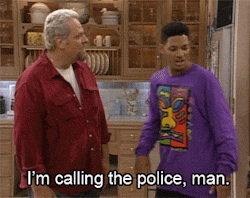 If you're dumb enough to fight at a sporting event, then you're dumb enough to sit in a jail cell for a long time. Seriously, how many times do I need to say this?
Apparently, I need to say it at least one more time. You're an idiot if you fight during sporting events. You're not just ruining it for yourself. You're ruining it for everybody else!
Grab a beer, enjoy the game and chill out. That's all you need to do at a sporting event. Anything other than that is simply too much.