Andrew Luck had an awesome thank you for fans after his shocking retirement.
The former star quarterback took out a full page ad in the Indianapolis Star to thank the community for welcoming him. (RELATED: Indianapolis Colts Quarterback Andrew Luck Retires From The NFL)
Luck wrote in part, "It has been the honor of a lifetime to represent the Colts and the city of Indianapolis on the world's stage. I can't wait to see our team take the field and continue the journey."
Andrew Luck gives his thanks to @Colts fans in a full page Newspaper ad following his retirement last week.#colts #andrewluck #nfl #coltsnation #indianapolis #indianapoliscolts #football #sports #retirement #a2dradio #explorepage pic.twitter.com/lrXZaTHa5N

— A2D Radio (@a2dradio_com) September 1, 2019
Luck is truly a class act. Even after he got boo'd coming off of the field when news of his retirement broke, he still thanked the fanbase for all the great years.
I think a lot of people in his shoes probably wouldn't have been so willing to say thanks after the initial reaction from the fans.
However, Luck is a smart man. He probably recognizes the fact emotions were high, and he took a much higher road with this ad.
The most interesting aspect of Andrew Luck's words on his retirement last night is that what he was describing was so much more mental than physical pic.twitter.com/GcsV9VbJCW

— Darren Rovell (@darrenrovell) August 25, 2019
Luck's career was riddled with health issues, and it's a shame we'll never know what could have been from the generational passing talent.
Yet, you sometimes just have to know when to walk away. Clearly, the former Stanford star just didn't have any love for the game left.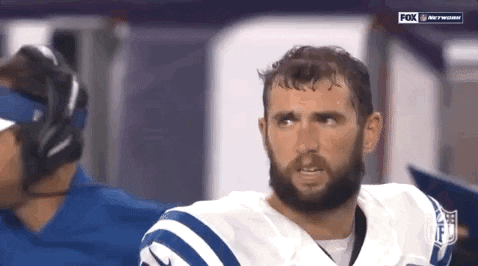 Props to Luck for treating the fans the right way, and giving them a big thank you after stepping away from the league.