NBC got a slight increase in the TV ratings when the Patriots beat the Steelers 33-3 on Sunday night.
According to The Hollywood Reporter on Monday, "Sunday Night Football" got a rating of 14.8, which means just under 15% of households with televisions tuned in. (RELATED: Antonio Brown Signs With The New England Patriots)
That's a three percent increase from the same game last season.
View this post on Instagram
I'm actually a little bit surprised the ratings weren't even higher. There's no doubt at all that they're very strong, but I figured they'd be even larger.
You had the New England Patriots, a team with six rings, going up against their bitter rivals, the Pittsburgh Steelers.
Antonio Brown might not have suited up for Bill Belichick, but his recent signing also added another intriguing storyline. You'd have thought that there'd be more than a three percent uptick. I guess that would be an incorrect assumption.
View this post on Instagram
Still, it's always a good thing when the TV ratings for the NFL are strong. The league had some issues during all the national anthem protests, but that issue has been dead for awhile.
Now, the ratings are strong once again, and that's a win for America. It's never a bad thing when people are coming together to watch some football.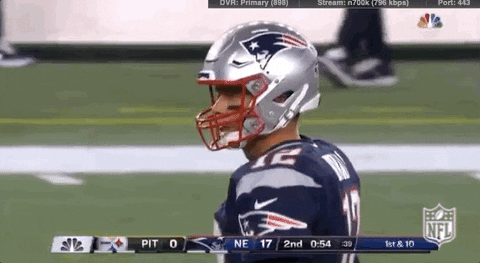 We'll have to see if the league's TV ratings can hold strong throughout the rest of the season. Judging from what we've seen so far to start the NFL year, I think Roger Goodell will be very happy with how things end up.