Michigan State football fans apparently aren't too pleased with some chants at the games from students.
According to a piece published Wednesday from the Lansing State Journal, fans are upset that students are chanting "f**k you" during games. (RELATED: David Hookstead Is The True King In The North When It Comes To College Football)
A MSU spokesperson told the Lansing State Journal the following on the issue:
Michigan State has a loyal, passionate fan base, including an enthusiastic student section. Sportsmanship is a top priority, including positive behavior throughout the stadium. We are continually looking for ways to add additional positive opportunities for fans, specifically students, to participate in and positively impact the gameday experience for all.
Give me a break. I'm not going to list the names of the people in the article because I'm not going to put fans on blast over this, but what an incredibly soft complaint to have.
If you're offended by profanity, then you have no business being at a college football game. We're talking about major football! We're talking about the B1G!
View this post on Instagram
Who cares what language the students use? Seriously, this is a dumb thing to get upset about. It's not like they're brawling in the stands like some inbred idiots.
The fans are just dropping f-bombs in the stands. If that's your biggest concern at a game, then things must be going well.
View this post on Instagram
Plus, I've heard a lot worse than "f**k you" at games. That doesn't even come near the top of the list of the worst things I've ever heard.
Not even close.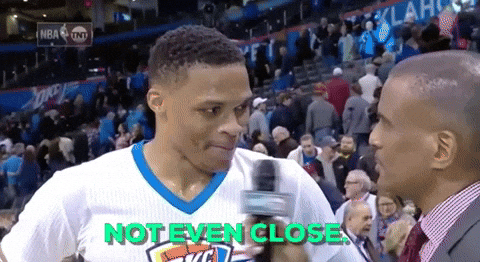 If this is how soft Michigan State has become, then the Badgers are going to smack them all over the field. I thought the Spartans prided themselves on toughness.
Clearly, that's not the case at all. I guess I can go ahead and just count this as a win right now. Pathetic, MSU. Absolutely pathetic.