O.J. Simpson thinks the Miami Dolphins should start writing refund checks.
The Dolphins are 0-2 through two games, and have resembled a high school team out on the field as they've been mauled by the Patriots and Ravens. Simpson has seen enough. (RELATED: O.J. Simpson Urges The Cowboys And Chargers To Pay Ezekiel Elliott And Melvin Gordon)
"The Miami Dolphins has to give their season ticket holders a rebate," the former NFL star told his Twitter followers following the squad's blowout loss to the Patriots.
You can watch his full comments below.
Shame on @MiamiDolphins Management. pic.twitter.com/HeIuAER51Q

— O.J. Simpson (@TheRealOJ32) September 15, 2019
I love the fact O.J. Simpson, a man acquitted in the slaying of his ex-wife and her friend, is just out here opining about how bad the Dolphins are.
He's not just talking to nobody, either. That video above has north of half a million views, which is an absurd amount.
Imagine being in leadership of the Dolphins organization, and seeing O.J. Simpson encouraging you to give people a refund.
View this post on Instagram
I mean, I feel like you just kind of have to do it. You really don't have much of a choice. You can't go against The Juice!
Plus, you know things are bad when O.J. Simpson, a man who was the center of the most famous murder case in American history, is letting you know the wheels have fallen off.
That's about as bad as it gets, my friends.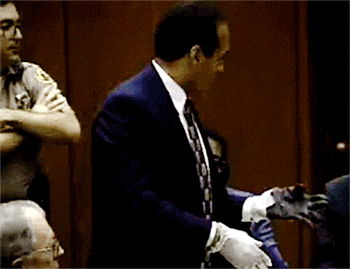 I can't wait to see what O.J. weighs in on next. Should be a fun topic no matter what it is!