Fans of "South Park" in China likely won't be able to watch the show anytime soon after the government cracked down on the Comedy Central hit show.
The Hollywood Reporter reported the following Monday morning:
The most recent episode of South Park, "Band in China," has been generating loads of media attention for its sharp critique of the way Hollywood tends to shape its content to avoid offending Chinese government censors in any way whatsoever.

Now, those very same government censors, in the real world, have lashed back at South Park by deleting virtually every clip, episode and online discussion of the show from Chinese streaming services, social media and even fan pages.
Kyle returns to South Park and gives Stan a great idea, but the boys realize they can't betray their ideals. Watch the all-new episode, "Band In China" for FREE – https://t.co/oktKSJvjxS #southpark23 #fingerbang pic.twitter.com/Bq5K6gWjOV

— South Park (@SouthPark) October 3, 2019
Good for "South Park" for being willing to go after China and Hollywood. The NBA might bend the knee to the Chinese government, but you can always count on Matt Stone and Trey Parker to speak the truth.
I haven't seen "Band in China" yet, but it's now the first thing on my list of things to get done. If it got the legendary show banned in China, then I'm all in. (RELATED: The Trailer For 'Westworld' Season 3 Has Been Released. It's Absolutely Insane)
"South Park" shouldn't give one inch. It didn't become one of the best shows on TV by accident. It became a legendary show because its fastball is second to none.
If the Chinese can't handle the heat, then that's on them to change. It's damn sure not on the geniuses running "South Park."
That much is for sure.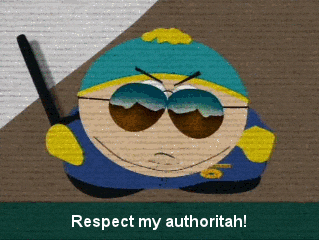 Keep up the great work, "South Park." The real fans wouldn't have it any other way.