Your teeth are the first thing people notice about you. Make a great first impression with a pearly white smile when you use these state-of-the-art toothbrushes. After careful research, we are excited to introduce these products to the Daily Caller shop for the first time.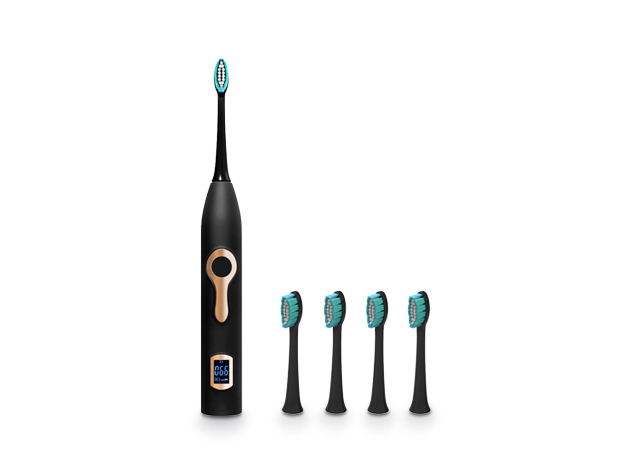 In just one week, you will notice cleaner teeth when you use the CleanSonic Ultra Electric Whitening Toothbrush With 4 Brush Heads. The brush uses the latest technology with an LCD Display that shows operation mode, battery status and when to change brush heads. Four extra brush heads are included so you can stay fresh longer.
MSRP: $99.99 | Sale: $28.99 | Discount: 71%
Avoid cluttering your sink with a toothbrush holder with the complete Aquasonic PRO Whitening Toothbrush kit. The included wireless charging glass can also be used to rinse after brushing. Choose from four different cleaning modes that adjust to your preference. The kit comes with six additional brush heads so you don't have to worry about replacements any time soon.
MSRP: $99.99 | Sale: $54.99 | Discount: 45%
The AquaSonic Vibe toothbrush has all the teeth cleaning power you need packaged in a sleek case. The IPX7 waterproof design is durable enough to take anywhere. One of the four operation modes is whitening so you can brighten your smile while you remove plaque. No need for whitening strips or an extra trip to the dentist. You won't need to buy another toothbrush accessory for a whopping 2.5 years with eight extra brush heads that each last for four months.
MSRP: $169.99 | Sale: $39.99 | Discount: 76%
You can brush your teeth all you want, but without a clean toothbrush, your smile will never improve. Eliminate brush bacteria with the TAO Clean Sonic Toothbrush & Cleaning Station. The system uses robust UV-C rays to kill 99.9% of brush bacteria. In addition to its bacteria elimination, the toothbrush operates at 40,000 strokes per minute for thorough cleaning without straining your hand.