The Big Ten Network recently released an awesome video about football in November.
On Saturday, the popular network tweeted a video loaded with B1G stars talking about playing in the brutal cold weather conditions of Big 10 country. (RELATED: David Hookstead Is The True King In The North When It Comes To College Football)
This video is the definition of a must-watch for anybody who loves the sport. Give it a look below.
It just means more in November. @B1Gfootball stars aren't worried about the cold or a little .

"It's where you separate the men from the boys." pic.twitter.com/vsFTY8kPQD

— Big Ten Network (@BigTenNetwork) November 2, 2019
I could watch that video on repeat for hours on end. We're talking about football in November. We're talking about the snow. We're talking about bitter temps.
As they said in the video above, that's what real football is all about. If you're not a fan of playing football in a blizzard, then you're not a real football fan.
Even for the fans, there's nothing like showing up to a stadium when it's well below freezing with a nice beer buzz to keep you warm.
Anybody can play or watch football in September. That's easy. That takes no talent or effort at all. Playing in temps that could freeze body parts off is a whole different beast.
It's what real football is all about.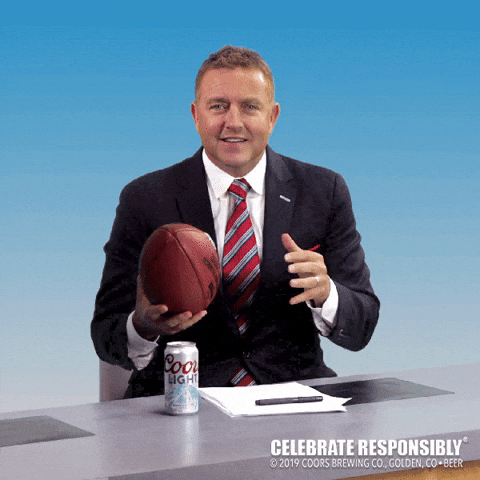 If you're not down for playing in below zero temps, in the sleet and snow, then don't ever talk to me about the sport.
This is what real men are all about, and you're simply wrong if you disagree.