"Terminator: Dark Fate" is expected to lose a shocking amount of money.
According to The Hollywood Reporter on Sunday, the latest film in the saga could lose $130 million. The news comes after the film bombed at the box office during its debut to the tune of less than $30 million.
There had been some projections I saw that put the opening weekend domestic numbers somewhere in the range of $40 million. (RELATED: The Trailer For 'Westworld' Season 3 Has Been Released. It's Absolutely Insane)
Not only did "Dark Fate" not hit the $40 million mark domestically, it didn't get close. Now, it might end up losing a staggering amount of cash for Skydance Media, Paramount Pictures and 20th Century Fox.
Talk about a fall from grace. These movies used to be insanely popular. Now, we're talking about how the latest one is going to lose a ton of money.
View this post on Instagram
Here's the reality of the situation for the iconic series. If "Terminator: Dark Fate" loses $130 million, then you can go ahead and put an end to these getting made.
There's no a studio on the planet that will order another film if they're just tossing money into a trash can.
That much I can guarantee you beyond any shadow of a doubt.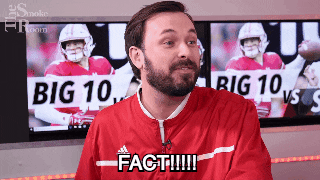 We'll see what the final numbers end up looking like, but it's not appearing to be optimistic at all right now.
What a horrible turn of events for a film series that, once upon a time, was unstoppable.