The updated ratings are in for "American Horror Story: 1984" and they're huge.
According to TVByTheNumbers, "Episode 100" got 2.899 million viewers in the L+3 ratings, which represent live numbers adjusted for the next 72 hours. (REVIEW: 'American Horror Story: 1984′ Continues With Epic Episode 'The Lady In White')
The initial numbers were 1.54 million viewers. That means the episode nearly doubled up, and will likely only go higher in the L+7.
Once again, another week goes by and the ratings are just booming for "1984" on FX. I can't say I'm surprised at all.
The ninth season of "American Horror Story" has been lit from start to finish.
View this post on Instagram
We had some strong years early, the quality dipped off in the later seasons and "1984" has taken us right back up to the top.
Clearly, the fans are responding to the fun of season nine. "AHS" is back to being incredibly entertaining, which is something I honestly wondered if we'd ever seen again after a couple lackluster seasons.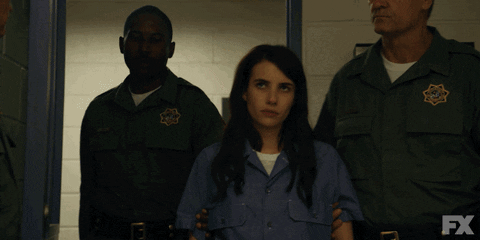 Now, we've only got a couple of episodes left, and I can't wait to find out how it all ends. With all the major players at Camp Redwood, we're in for a bloodbath.
Tune in Wednesday night on FX for episode eight. It should be a hell of a good time.