"Joker" is inching closer to making a billion dollars at the box office.
According to The Hollywood Reporter on Sunday, the film with Joaquin Phoenix has now made $984.7 million globally.
With a couple more solid weekends, odds are very high that the movie will cross the billion-dollar mark, which would be an incredible accomplishment. (RELATED: 'Joker' Makes Record $93.5 Million At The Domestic Box Office)
It's been awesome watching the box office numbers for "Joker" just blow up. There was so much chatter about this movie before it was even released, but the numbers haven't disappointed at all.
Phoenix and everybody else involved has made it rain with cash ever since it was released.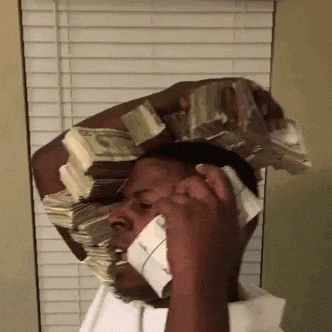 The fact it's nearing the billion-dollar mark is proof that R-rated superhero films can absolutely succeed. "Deadpool" was a commercial hit as an R-Rated film, and "Logan" was also very popular.
However, "Joker" is the most successful R-rated film of all-time, and everything else at this point is gravy on top.
View this post on Instagram
Unfortunately, I still haven't seen "Joker." Getting released during college football wasn't great for me, but I can't wait to eventually catch it.
My expectations are sky high, and I have no doubt they'll be met.