"Riverdale" star Lili Reinhart is a member of the inaugural TIME 100 Next list.
In a release from TIME, the list is described as highlighting "100 rising stars who are shaping the future of business, entertainment, sports, politics, health, science and activism, and more." (SLIDESHOW: These Women On Instagram Hate Wearing Clothes)
View this post on Instagram
Reinhart, who is a major hit here, was one of the people included, and it's not hard to see why. Kate and Laura Mulleavy were the two women chosen to write about her for the list, and the sisters wrote the following in part about the star actress:
Lili Reinhart is a born leader. When we first met her, we were immediately drawn to her genuine spirit. Her observant and soulful presence translates into her voice as an actor, but also the confidence she possesses in speaking her mind. We'd known about Lili because of her role as Betty Cooper on Riverdale, and we were even more drawn to her when we saw how she used her experiences to advocate for mental health and body-image awareness.
It's always a good thing whenever somebody like Reinhart gets a bigger platform. I've said for a long time that she's going to be a gigantic star in Hollywood, and I only continue to further believe that as more time goes by.
She's a superstar in every sense of the world. She stars on a hit show, she's involved in positive stuff on social media and is just super chill.
View this post on Instagram
She's exactly what we love seeing come out of Hollywood. There are too many people involved in the entertainment business who come off as arrogant and fake.
Reinhart couldn't be more opposite than that. Plus, the fact she's a bit of a smoke certainly doesn't hurt at all.
View this post on Instagram
I'm telling you right now, we'll be sitting here in five years and she'll only have grown bigger since then.
You always cheer for good people to succeed. It's just a fact of life. We love seeing high quality individuals make it.
That's why it's been a ton of fun watching Reinhart have a great career at such a young age.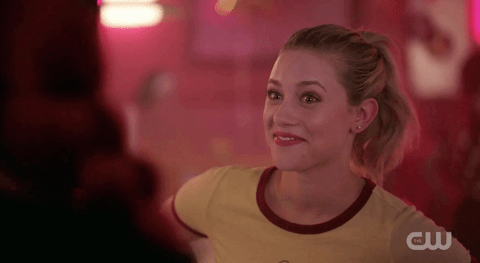 Never change, Reinhart! Never change!