Wisconsin and Minnesota will meet this weekend in our most highly-anticipated matchup in decades.
RAPID REACTION: Wisconsin blows out Purdue. Now, it's all about beating @GopherFootball and winning the Big 10 West. See you soon, Minnesota and all the sad people who live there!

P.S.: not a great hair day for me. It happens. Have to get better next time. pic.twitter.com/2694WPql5r

— David Hookstead (@dhookstead) November 23, 2019
This is what it's all about, folks. This is for all the marbles. The Big 10 West title hangs in the balance, and now it's time for Wisconsin to remind the world who runs this ship. (RELATED: David Hookstead Is The True King In The North When It Comes To College Football)
Minnesota and P.J. Fleck might like to row the boat, but they're about to meet an iceberg in the frosty temps awaiting the two teams this Saturday.
Usually, this game means nothing. Yes, it's a rivalry game, but it's usually Wisconsin just smacking the Gophers in epic fashion.
View this post on Instagram
Not this year. This year, we're in for a dogfight with real consequences. This is what we train for. This is what all the extra reps are for. This is why we show up and put in the work.
The Big 10 West title will be won Saturday, and it's coming back home to Madison where it belongs.
View this post on Instagram
As a true Wisconsin man, anything less than complete victory and the utter annihilation of our enemies won't be tolerated.
We're the Wisconsin Badgers. This isn't just a game for us. This is the opportunity to make a statement, and that's exactly what we intend to do.
View this post on Instagram
Jonathan Taylor, the whole offense and our defense are going to come with one goal in mind. It's the complete slaughter of the Gophers on the field.
Fleck and his guys wanted this. They asked for it. Now, they get it. Congrats, Minnesota. You're finally on the big stage, and I can't wait to torpedo the boat you sailed in on and all your dreams.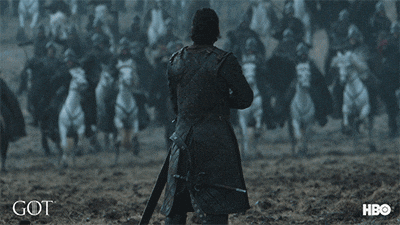 Tune in at 2:30 EST on ABC to watch it all go down.