The upcoming series "Showtime" will air on HBO.
The series will cover the Los Angeles Lakers during the 1980s, and it has officially been picked up by HBO, according to The Hollywood Reporter. (RELATED: John C. Reilly Joins HBO Series About The Lakers, Replaces Michael Shannon)
Jason Clarke and John C. Reilly will star in the series from comedy legend Adam McKay.
View this post on Instagram
This series should be excellent. The Los Angeles Lakers in the 1980s were on a different level. They were a dominant sports franchise, and they were in Hollywood.
The storylines write themselves. There's no doubt about that all. Anytime you have superstar athletes dominating in L.A., you're going to be in for a very good time.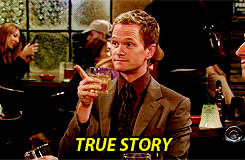 Throw in Adam McKay and a loaded cast, and the audience is locked and loaded for a great series. It'd almost be impossible with all these pieces to not be great.
View this post on Instagram
There's no release date for "Showtime" yet, but I'd imagine that it won't get here until late 2020 at the earliest.
The fact it's only just now found a network right before the end of 2019 tells me that this Lakers series won't be airing anytime soon.
Either way, it should be excellent once it arrives. Make sure to keep checking back for more updates when we have them.