Baltimore Ravens star Marcus Peters has been hit with a big fine for a recent postgame celebration.
According to a Sunday report from Ian Rapoport, the defensive back was fined $14,037 for drinking a fan's beer in the stands after beating the Buffalo Bills last week. (RELATED: David Hookstead Is The True King In The North When It Comes To College Football)
#Ravens CB Marcus Peters was fined $14,037 for unsportsmanlike conduct — drinking a beer with fans to celebrate his win-sealing pass breakup against the #Bills.

— Ian Rapoport (@RapSheet) December 14, 2019
You can watch a video of the awesome moment below.
uh, anybody else see Marcus Peters crush a beer after the Ravens won? pic.twitter.com/bCLH8HKOLy

— Pick Six Podcast (@picksixpod) December 8, 2019
Money well spent, my friends. The Ravens locked up a spot in the postseason, and Peters was balling out.
Sometimes, you just need a beer. Peters saw somebody with one in the stands and helped himself. If that's wrong, then I don't want to be right.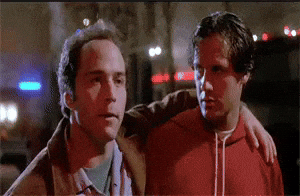 This honestly might be the best spent $14,000 in the history of the NFL. If you're going to get fined for anything by the league, you might as well make it for drinking beer.
I don't think anybody is going to criticize somebody for throwing back a few cold ones after a big win. If anything, Peters' actions are something for fans to rally around.
View this post on Instagram
Stay frosty, Peters. The Ravens are out here balling, and it's hard to cheer against a team with Lamar Jackson at QB and a guy on the defense crushing beers.