Tampa Bay Buccaneers quarterback Jameis Winston got himself a dubious honor to end the season.
The former Florida State star became the first player in the history of the NFL to toss 30 touchdowns and interceptions in the same season when the year came to an end with a win over the Falcons. (RELATED: David Hookstead Is The True King In The North When It Comes To College Football)
On top of that, he also threw for more than 5,000 yards this year. It's truly an unbelievable stat line all the way around.
View this post on Instagram
Jameis Winston's season is honestly laugh-out-loud funny. Imagine throwing 30 touchdowns and also throwing 30 interceptions.
It's one of those stats that just shouldn't be possible. Most quarterbacks get benched if they turn the ball over that often.
View this post on Instagram
However, you can't really bench Winston because he's still airing it out in a big way and he's scoring.
It's an unreal dilemma. You know you're going to turn the ball over if you keep him in the game, but you also know you're going to have the offense moving.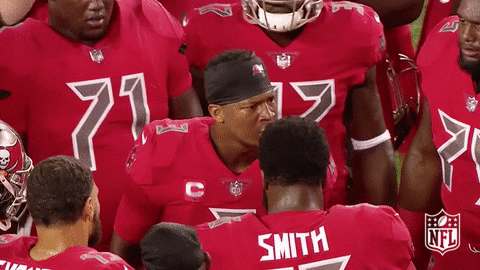 If you weren't cheering for Winston to hit the 30/30 mark, which was becoming a big thing on Twitter, then you just don't have a sense of humor.
Jameis is confident he can be "the best." pic.twitter.com/vzUxvc26mp

— SportsCenter (@SportsCenter) December 29, 2019
I can't wait to see what he does next!