UFC stars Jorge Masvidal and Kamaru Usman traded words Wednesday at the radio row for the Super Bowl.
In a Twitter video posted by Ariel Helwani, Usman and Masvidal can be heard going back and forth as people try to keep them separate. (SLIDESHOW: These UFC Women Really Hate Wearing Clothes)
At one point, Masvidal makes a shooting motion with his hand. Watch a video of the altercation below.
Jorge Masvidal and Kamaru Usman just got into a verbal confrontation at Super Bowl radio row. ( @JoshAppel) pic.twitter.com/K6kqTnpXyC

— Ariel Helwani (@arielhelwani) January 29, 2020
This seems like the groundwork being laid for Usman and Masvidal to get into the octagon against each other. (SLIDESHOW: These Are The Greatest Ronda Rousey Photos On The Internet)
Both of them are absolute beasts in the UFC game, and a bout between them at 170 pounds would be incredible. (SLIDESHOW: These Are The Sexiest Paige VanZant Photos On The Internet)
View this post on Instagram
If this is the kind of energy they have for each other during the Super Bowl, then I think there's a very good chance Dana White will make a fight happen.
As we all know, money dictates everything in the fighting game. A fight between Masvidal and Usman would generate a ton of cash.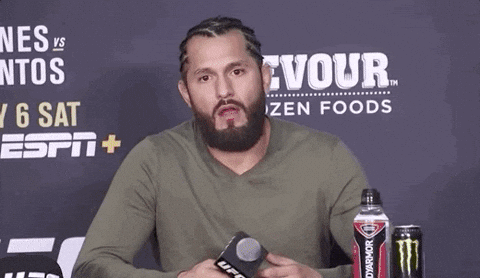 It'd also put the winner on a collision course with Conor McGregor. That fight would have cash raining down from the sky.
Make it happen, Dana! It's what the fans want!