Duke basketball coach Mike Krzyzewski recently had some harsh comments about the NCAA.
According to Yahoo Sports, the legendary coach is unhappy with the leadership he's seeing, the NCAA's apparent lack of change for the times.
He said, "Do you see anything coming out from the NCAA saying what our future is? What our plan is? And by the way, who would say that? Collegiate NCAA football, they run it big-time. We don't do it. We don't do it. It's sad." (RELATED: David Hookstead Is The True King In The North When It Comes To College Football)
View this post on Instagram
He also added, "There aren't great teams. There are some really good teams, who have great records."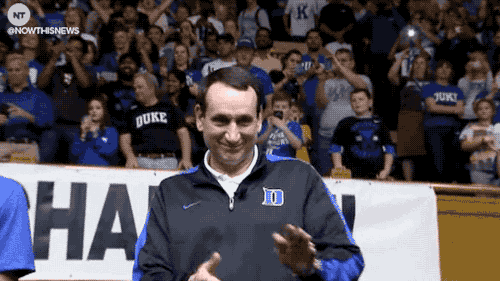 I respect Coach K. I really do. I hate Duke, but I respect Coach K. He's arguably the greatest coach to ever do it, and he deserves all the respect he gets.
Having said that, I kind of disagree with him. College basketball is as wide open as it's ever been in the history of the sport.
While that might be frustrating for elite programs, I'm personally loving it. All the fans I'm talking to are also loving it.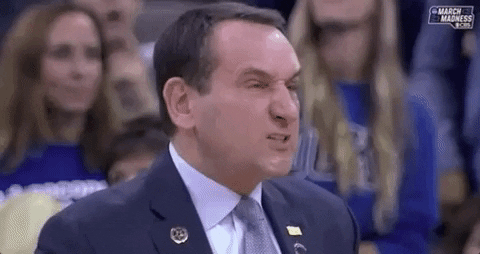 It's become pure chaos. Anybody can lose on any given night. This is the kind of carnage we don't usually get.
Is star power lacking? Sure, but I don't care. Fans cheer for their teams. They don't cheer for specific stars. You could run out a dozen bums, and I'd still watch the Wisconsin Badgers.
View this post on Instagram
I say we embrace the openness of the sport, and also recognize that improvements can be made. College basketball being wide open isn't a bad thing.