Will Ferrell and Paul Rudd are coming to television for the series "The Shrink Next Door."
The Hollywood Reporter reported the following details on the project:
Based on the podcast, which was inspired by true events, The Shrink Next Doorfollows the bizarre relationship between psychiatrist to the stars Dr. Isaac "Ike" Herschkopf (Rudd), and his longtime patient Martin "Marty" Markowitz (Ferrell). During the course of their relationship, the all-too-charming Ike slowly takes over Marty's life, even moving into Marty's home and taking over his family business. The series explores how a seemingly normal doctor-patient dynamic morphs into an unprecedentedly exploitative one filled with manipulation, power grabs, and dysfunction at its finest.
Yeah, I don't know anything about the podcast this is based off of, but I'm already all in. I'm all in from the jump. (RELATED: The Trailer For 'Westworld' Season 3 Has Been Released. It's Absolutely Insane)
Sign me up immediately.
Paul Rudd and Will Ferrell are two of the funniest actors in my lifetime. While Ferrell has certainly gained more fame, there's no question both of them are stars.
There's a string of Ferrell movies I could watch all day without getting bored. "Step Brothers," "Talladega Nights," "Old School," "The Other Guys" and "Anchorman" are all classics.
Now, he's taking his talents to television and reuniting with his former "Anchorman" co-star Rudd. If that doesn't have you hyped, then I don't know what will.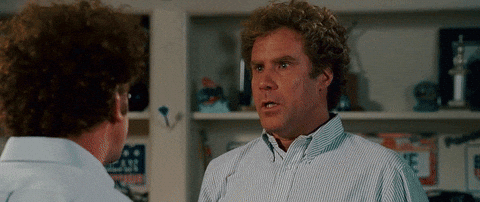 There is no official release date yet for "The Shrink Next Door," but keep checking back for more updates. I think we're in for an incredibly fun time.