Butch Jones has earned himself a huge promotion at Alabama.
According to Matt Zenitz, the former Tennessee head coach is becoming Nick Saban's "special assistant." Saban previously referred to is old role as that of an "intern" and "analyst." (RELATED: David Hookstead Is The True King In The North When It Comes To College Football)
Have heard Butch Jones will be moving into a different role for Alabama.

Sounds like he'll now have the title of special assistant to the head coach.

— Matt Zenitz (@mzenitz) February 20, 2020
I didn't expect Butch Jones to have a ton of success when Tennessee fired him. He kind of proved that he wasn't ready for the big stage by flaming out with the Volunteers.
However, I absolutely didn't expect him to become Dwight Schrute. It's almost like mili takes joy in humiliating Jones.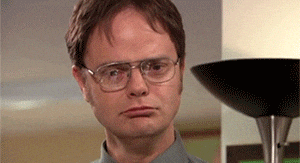 Saban kicked his ass on a regular basis when he was at Tennessee, he hired him to be his intern and now he's promoting him to his "special assistant."
This is legit like an episode of "The Office," but without Saban playing the role of a cruel dictator instead of the humorous role of Michael Scott. I have no idea what the future holds for Jones, but I just can't get enough of how he's just run into the dirt at Alabama.
It's honestly so funny for fans of college football. I almost feel bad for him, but then I remember he voluntarily chose to be part of Nick Saban's rehab program for fired coaches at Alabama.
He 100% brought this on himself.