Ohio State will write a gigantic check to UConn for their 2025 football game.
The Huskies will travel to Columbus October 18, 2025, for what will likely resemble a public execution. Yet, they won't go home empty handed. (RELATED: David Hookstead Is The True King In The North When It Comes To College Football)
According to FBSschedules.com, the Buckeyes are paying UConn a staggering $1.95 million. As of right now, it's the most expensive money game on a college football schedule.
View this post on Instagram
Obviously, it would take a miracle of epic proportions for UConn to not get blown out in front of America. Ohio State will be better at every position.
UConn is going to lose, and it's almost certainly going to get incredibly ugly.
View this post on Instagram
Having said that, at least they're getting paid a ton of money! If you're going to get embarrassed on national television, you might as well make some serious cash.
I think making nearly $2 million will help UConn ease the pain of losing. Hell, I know I'd like losing a lot more if it made me a millionaire!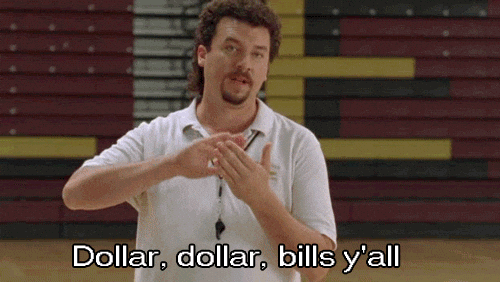 Either way, OSU is going to roll, but it's going to come at a price.