HBO has dropped the preview for what's coming in the weeks ahead on "Westworld" season three.
The premiere of the hit show arrived Sunday night, and I enjoyed it a lot. Do I know where things are going? (REVIEW: 'Westworld' Starts Season 3 With Dolores On The Hunt For More Blood In 'Parce Domine')
Not really at the moment, but that's okay. I'm excited for the journey. Judging from the preview for the upcoming episodes, we're in for a whole hell of a lot of violence.
Give it a watch below.
I'm not surprised to see the show is going the way of more violence. As we saw in the premiere last night, violence was a major theme as Dolores is still hunting for blood.
She's no outside of the park, and she's trying to burn the entire world down.
This is #YourWorld pic.twitter.com/CTDZYD3AmZ

— Westworld (@WestworldHBO) March 16, 2020
My main questions are where are Maeve and the Man in Black. They're both featured in the preview, but were iced out of the premiere.
Is there an alliance coming between the two of them? Will Bernard join them as well in an attempt to stop Dolores?
I have so many questions!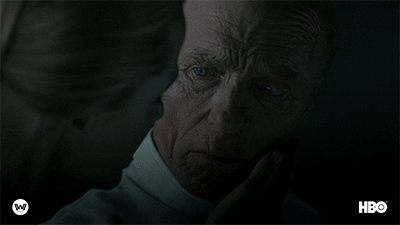 Luckily, season three is here, and we have something to entertain us as coronavirus has shut down everything else.
Tune in Sunday night for episode two of season three!