NBA teams will reportedly shut down their facilities because of coronavirus.
According to ESPN's Adrian Wojnarowski, NBA teams are encouraging the "idea of shuttering facilities" for the foreseeable future because of the virus. (RELATED: David Hookstead Is The True King In The North When It Comes To College Football)
The league, which has multiple players with coronavirus, already shut down because of the virus, but players were given the green light to keep working out. It sounds like that is quickly coming to a rapid end.
Teams had been encourging of idea of shuttering faciltiies for immediate future. As much as franchises wanted players to have an outlet to come get work in, teams and league were uneasy about contact even in that limited environment. This was an inevitable move for a long hiatus.

— Adrian Wojnarowski (@wojespn) March 19, 2020
At this point, I don't think anybody can blame NBA teams for not wanting people in the facilities at all.
How could you? Nobody wants to risk getting this virus, and we're being told to not be in groups of more than 10.
View this post on Instagram
Hell, we're pretty much being told to not leave our houses at this point. So, I don't find it hard to believe at all that teams want to close facilities.
When you consider all the factors at hand, it's honestly probably the smartest decision on the table.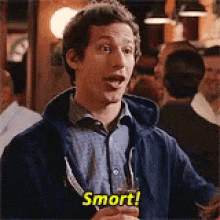 Let's hope this situation is over sooner than later because I think we've just all had about enough of coronavirus to last us a lifetime.