The new episode of "Westworld" was pretty great Sunday night on HBO with "The Winter Line."
WARNING: THERE ARE GOING TO BE SPOILERS BELOW. DO NOT KEEP READING IF YOU AREN'T CAUGHT UP. CONSIDER YOURSELF WARNED.
The second episode of season three focused heavily on Maeve. In fact, the entire thing focused on one of our favorite heroes from the first two seasons. (REVIEW: 'Westworld' Starts Season 3 With Dolores On The Hunt For More Blood In 'Parce Domine')
We barely had any time in the new world at all, and we didn't see Dolores at Caleb at all. I loved it a lot. We're re-introduced to Maeve in a park for WWII where she's back with Hector.
View this post on Instagram
It appears like they're on their old loops. I'm not going to lie to you all. Seeing Hector trying to protect Maeve brought a bit of a tear to my eye.
Lee Sizemore, who supposedly died in season two in a blaze of glory, is back to creating park narratives.
That's when Maeve starts to recognize that things aren't at all what they appear. She's not in a park, Lee is nothing more than a host and everything around is a simulation.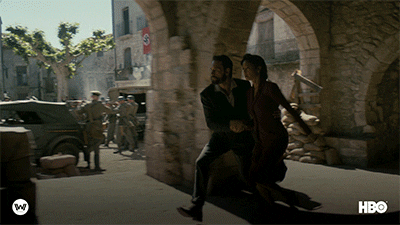 Upon recognizing that nothing around her is real, Maeve figures out a way to break the simulation, which leads us to the part of the show that sets up the rest of the season.
Maeve finally awakes in the real world. She's being held by a man named Serac, who created the mysterious Rehoboam machine from the premiere.
Dolores wants to control Rehoboam, and that means Serac will ultimately be her main enemy as she tries to wipe out humanity.
He tasks Maeve with finding Dolores and taking her out. When she tries to stab him, he immediately freezes her up with the press of a button.
For the first time in a long time, Maeve has no control. It's a fascinating change of pace after she gained her independence in season two.
She's once again under the control of somebody else, and now she's been tasked with hunting down a very familiar face. For as much as Maeve is against Dolores, you have to know she's also going to hate being controlled.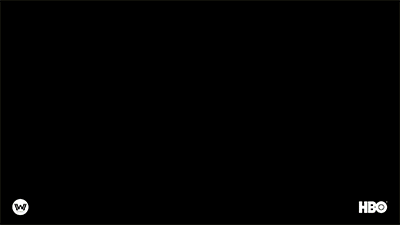 Something tells me she's not going to enjoy being part of Serac's show at all. Don't be surprised if she turns against him and teams up with Dolores. I don't want to see that, but we can't rule anything out. All options have to be on the table.
As for Bernard, he returned to the park and found Stubbs! Stubbs attempted suicide after the failure at the park in season two, but failed to get the job done.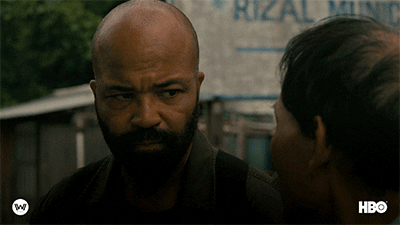 Bernard fixes him, and the two of them team up to find where Maeve is. We have a nice flashback to the end of season two when we see Dolores explain to Bernard the world needs them both but not as friends.
Stubbs is reprogrammed to be Bernard's private security as they leave the park together. I honestly had no idea if we'd get Stubbs in season three, and now we know he'll be around.
He was low-key one of the best characters through two seasons.
Overall, it was a very solid episode. The groundwork has been laid for the season going forward. Serac seems like our likely villain, Maeve is out of the park and tasked with a job, Bernard is looking for her and we know Dolores is still hunting for blood.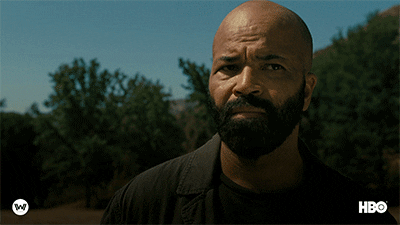 It seems like season three is going to be a hell of a fun ride, and I'm interested to see who rides with who when it's all said and done!
My only beef through two episodes is there's been no Man in Black. Where the hell is the MiB? Ed Harris might be the best part of the show, and he's nowhere to be seen! Hopefully, that changes very soon.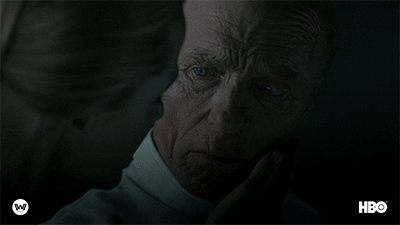 Sound off in the comments with your thoughts for those of you who watched!