UFC star Khabib Nurmagomedov is unlikely to fight April 18 against Tony Ferguson at UFC 249.
Despite the fact UFC president Dana White said he has multiple locations in mind for the bout, the Russian-born star said during an Instagram live that he doesn't "know what am I preparing for, because after we came to Russia we also learned that the borders are going to be locked," according to ESPN. To put it as simply as possible, Khabib won't likely be allowed to leave Russia amid the coronavirus panic. (RELATED: David Hookstead Is The True King In The North When It Comes To College Football)
View this post on Instagram
He also said, "So now I am hearing that they are looking to organize it with or without me. OK, go ahead. Everyone should follow the laws. I am not against it. I know that fighters need to feed their families and pay their bills. I know how hard it is for the fighter. Unless they fight, they aren't getting any money."
According to the same ESPN report, Ferguson has been offered Justin Gaethje as a possible opponent, but it's unclear whether or not that will come together.
View this post on Instagram
Well, I guess we can officially say the UFC has been hit again by the coronavirus. Dana White was incredibly confident this fight was going to happen.
He seemed like there was no doubt at all when he was talking to Mike Tyson. Now, it looks like Khabib is stuck in Russia for the foreseeable future.
Does it suck we won't get to see Khabib fight Tony Ferguson? Yeah, it's absolutely awful, and anybody who says otherwise is lying to themselves.
It also probably throws a major wrench into whatever the UFC wanted to do with Conor McGregor.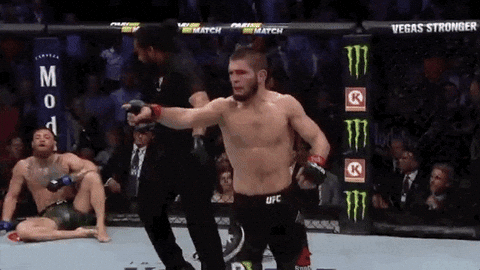 Keep checking back for more updates when we have them, but it's just another bad day of coronavirus news.