The NFL recently dropped a great video of Calvin Johnson's career highlights.
With sports canceled until further notice, we're all looking for something to keep us entertained, and the NFL showed up in clutch form. (RELATED: David Hookstead Is The True King In The North When It Comes To College Football)
The league tweeted out the legendary Detroit Lions receiver's highlights. In case anybody forgot how dominant Megatron was on the field, this video will be a blunt reminder.
Give it a watch below.
One of the most athletically-gifted WRs ever.
With one of the greatest nicknames ever.

Enjoy Megatron's career highlights! ???? (via @nflthrowback) @calvinjohnsonjr pic.twitter.com/uqtlGBLK1W

— NFL (@NFL) March 27, 2020
It's not a secret at all that I'm a huge fan of the Detroit Lions and Calvin Johnson. The NFL never saw a guy as physically gifted as him when he entered the league, and we haven't seen one since.
Randy Moss was also incredibly skilled, but Calvin Johnson was physically skilled on a different level. We're talking about a guy who looked like he was created in a video game.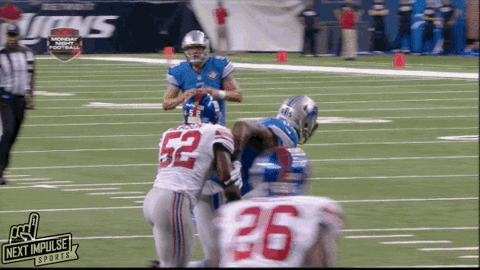 Imagine trying to guard that guy one-on-one off the line as a 5'10" cornerback. It simply wasn't possible, and he just bullied defenses.
Unfortunately, the Detroit Lions also pissed his career away like we do with everybody who has any talent. He never won a playoff game. It's truly mind-boggling how bad the Lions bungled having one of the greatest players ever.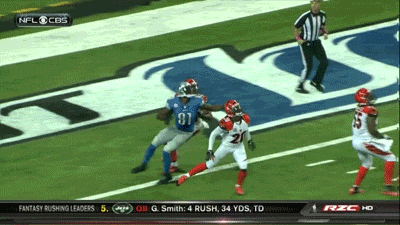 We saw it with Barry Sanders, we watched it with Johnson and we're seeing play out with Matthew Stafford. Either way, Johnson will forever be the GOAT.