"Ozark" season three was absolutely incredible on Netflix.
Due to the fact I was stuck in coronavirus isolation all weekend, I had the opportunity to start crushing episodes late Friday. (REVIEW: 'Westworld' Focuses Heavily On Maeve In The New Episode 'The Winter Line')
Folks, it didn't disappoint at all. I'm going to keep this review spoiler-free because it's just too damn good to ruin.
What I will say is that Netflix took things to the next level in season three of the Jason Bateman hit show. Everything about it was incredible.
It was dark, suspenseful, violent, bloody and I had no idea what was coming at any given moment. We meet Wendy's brother in this season, and things with him go off the rail quickly.
I can only speak for myself, but I found his dynamic with Ruth to be fascinating. His interactions with everybody were so great, and frankly, uncomfortable at times.
Cartel lawyer Helen Pierce also plays an expanded role in season three, and her character's expansion was incredible to watch.
Pierce is such an entertaining and captivating character in season three that I almost feel like we were robbed of her in earlier seasons.
View this post on Instagram
Well, she's in this one plenty, and her interactions with Wendy and Marty don't disappoint at all. Here's the final thing I'll say for all of you.
The ending of this season is absolutely absurd. Netflix wanted to push the limits, and that's exactly what they accomplished.
The closing moments will have you going crazy! For those of you who have finished season three, let me know what you think in the comments.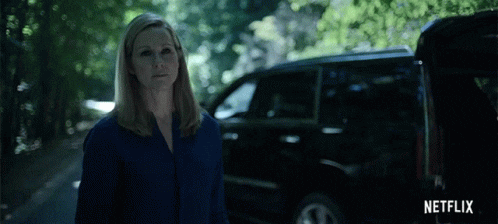 As for the rest of you, I suggest you start your bingeing immediately! "Ozark" season three is worth every second of your time. I can't wait for season four!
P.S.: Season three of "Ozark" might have the most awkward and uncomfortable sex scene in the history of film. When you see it, you'll know what I mean.