Tom Brady spent his Sunday watching the New England Patriots erase a 28-3 deficit to the Falcons in Super Bowl LI.
The six-time Super Bowl champion and former Patriots quarterback posted a video himself watching the epic 2017 game with the caption, "I'm not crying, you're crying!!" (RELATED: David Hookstead Is The True King In The North When It Comes To College Football)
Tom Brady watched his Patriots overcome a 28-3 deficit to win his fifth Super Bowl, just one day after 3/28 ????

(via @TomBrady) pic.twitter.com/fmlIRN4bV0

— ESPN (@espn) March 29, 2020
If I was in Brady's shoes, I'd re-watch that game all the time. It will forever be remembered as one of the greatest comebacks in the history of sports.
They were down by 25 points in the Super Bowl! The Patriots appeared to be absolutely cooked, and I think most people had stopped paying attention.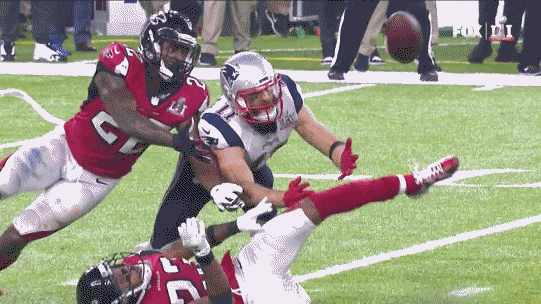 I remember that night well. I remember it like it was yesterday. I don't think anybody was really focused on the game after the Falcons went up by more than three touchdowns.
That's when James White went to work, and just tore up Atlanta's defense. Apparently, they didn't really game plan for the electric running back.
View this post on Instagram
Right before the eyes of the nation, the Patriots eliminated the 25 point deficit and won the game. I'd never seen anything like it before, and we might not see anything like it again for a very long time.
Now, Brady has taken his talents to Tampa Bay, and it's time to find out how much gas he has left in the tank. No matter what, I think we can all agree he left behind one hell of legacy in New England.