Legendary Detroit Lions receiver Calvin Johnson has earned a massive honor.
The NFL recently released the All-Decade Team for the league and Johnson was among the people listed for the offense. (RELATED: David Hookstead Is The True King In The North When It Comes To College Football)
Why is this ultra-impressive compared to everybody else on the list? It's because Megatron retired after the 2015 season! The man only played half the decade and was still viewed as one of the greatest over the last 10 years.
Stop and think about how insanely impressive that is for a moment. The man only had half the time to get the job done and was still on the list.
It's truly a testament to Johnson's absurd skills on the gridiron. He wasn't just an elite receiver. He was an unstoppable receiver.
He was the most physically-gifted player at his position I've ever seen in the NFL and that includes Randy Moss.
Even all these years later, we've never seen a WR with his speed, size, hands and overall athletic ability.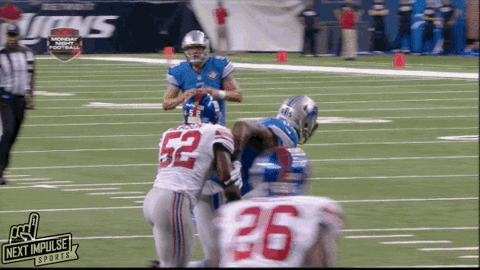 Calvin Johnson was truly a freak of nature and he 100% earns all the praise he'll ever get. It's too bad the Lions threw away his career, but that's just how Detroit operates.
Either way, he's one of the greatest players in league history and you have no idea what you're talking about if you disagree.