Country music star Brady Paisley dropped his new song "No I in Beer" on Wednesday, and it might be exactly what America needs right now.
It's certainly not a secret at all that I'm a fan of Paisley's work. In fact, his performance in Bozeman Montana was the most electric concert I ever went to. The man is simply a showman of epic proportions. (RELATED: David Hookstead Is The True King In The North When It Comes To College Football)
View this post on Instagram
Now, he's dropping some music to raise our spirits during the coronavirus pandemic, and the song is a straight banger. If this doesn't make you want to crack open a cold one, I don't know what will. Give "No I in Beer" a listen below.
That song is exactly what the soul needs during these trying times. There's isn't an "I" in beer, folks! He's 100% factually correct.
We're all in this together. We're going to win this war standing shoulder-to-shoulder and we're going to drink a lot of beers to celebrate.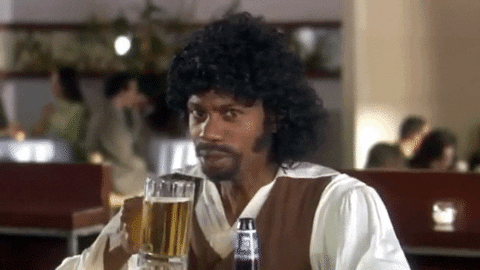 We'll be drinking those beers together! While we might be drinking in isolation right now, we're absolutely going to drink together again.
Paisley is 100% correct about that one and there's no other way to spin it.
View this post on Instagram
So, on this fine Friday, let's throw on some great country music and crack a few beers. We're going to get through this and it's okay if we do it with a nice beer buzz.