NFL legend Peyton Manning is okay with Joe Burrow breaking at least one of his records.
Manning appeared on ESPN this past Sunday to talk about the projected first overall pick, and he had a pretty good comment about his NFL interception record for rookies.
The two-time Super Bowl champ said he told Burrow during a phone call that it's fine with him if the former LSU star tosses more than 28 picks this upcoming season. (RELATED: David Hookstead Is The True King In The North When It Comes To College Football)
You can watch his full comments below.
This right here is why Manning is such an entertaining and good guy. He doesn't take himself too seriously at all.
The man is all about football, good humor and having a fun time. He's also a hell of a resource for young quarterbacks.
If there's ever a retired gunslinger you should get on the phone if you're a big time prospect, it'd be the former Colts and Broncos superstar.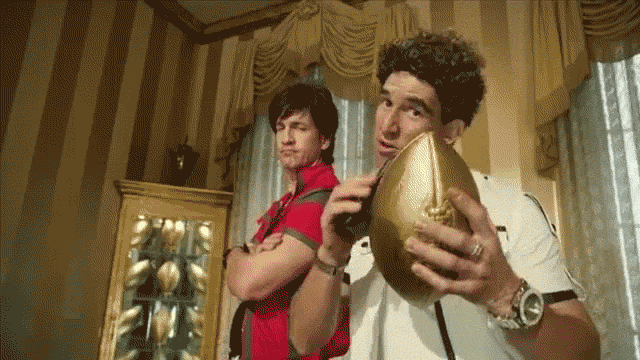 Burrow gave him a call, it sounds like Manning had some outstanding advice for him and then dropped a little humor on the situation.
Yes, the NFL is a big business and billions of dollars are involved. It's important to remember that it's okay to have some levity.
View this post on Instagram
Joe Burrow is a few days away from becoming a Cincinnati Bengals player, and he's in for a fun ride. We'll see how he does, but it certainly doesn't hurt to have Manning in his corner.