The seventh episode of "Westworld" season three looks like it's going to be an adrenaline rush.
HBO dropped the preview for "Passed Pawn" late Sunday night after "Decoherence" aired. We're coming off an awesome sixth episode, and it doesn't look like things will slow down at all with the upcoming episode. (REVIEW: William Finds His Purpose In The New 'Westworld' Episode 'Decoherence,' Maeve Is On The Warpath Against Dolores)
Judging from the preview, "Passed Pawn" will focus heavily on Caleb and his blossoming relationship with Dolores.
Give it a watch below.
We know Caleb has some kind of military background, and we know his best friend (played by Kid Cudi) died on a mission.
The death of his friend has been referenced multiple times in flashbacks and visions. Now, it looks like the audience will finally get to see what happened.
It's also important to remember that Caleb seems to be having thoughts about Dolores' grand plan for world chaos.
Will he ultimately turn against her? It seems like we can't rule it out. As we all know with "Westworld," it's best to bank on the unexpected happening.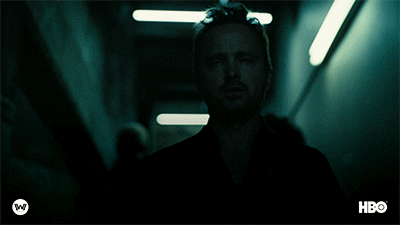 We only have two episodes left! Season three has been flying right by us, but I've been enjoying it all. Tune in Sunday night to catch episode seven.
It should be a great time!