Former NFL star Percy Harvin wants to return to the league.
According to ESPN's Josina Anderson, Harvin is training for a return to professional football and currently weighs 185 pounds. (RELATED: David Hookstead Is The True King In The North When It Comes To College Football)
She also shared a video of him running. While it's tough to tell how fast he is in the video, he appears to be in shape. Give it a watch below.
Breaking: Former 1st-rounder, FA WR Percy Harvin tells me: "I'm ready to return to the NFL. I thought I was done, but that itch came back. I've been training w/a former Olympian. My body is feeling good. Mentally I'm better. My family is good. The timing is right." He's 185lbs. pic.twitter.com/NQaadbF73B

— ig: josinaanderson (@JosinaAnderson) April 22, 2020
Harvin kind of flamed out of the NFL when it was all said and done. By the time he landed on the Buffalo Bills, it was clear his best football was behind him.
Yet, when he was playing with the Minnesota Vikings and during part of his time with the Seattle Seahawks, he was a weapon on the field.
Percy Harvin is a dominant athlete when at the top of his game. There's no question about that at all. His kick return during the Super Bowl was awesome.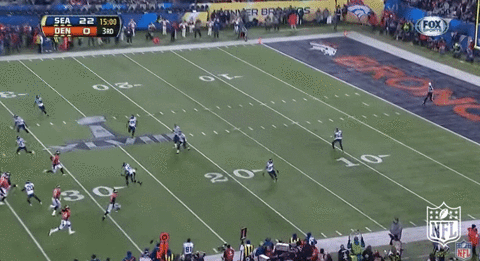 Unfortunately for Harvin, he hasn't played football in several years and is on the wrong side of 30. Guys his age usually don't have GM and coaches popping.
As a receiver, once you hit 30, your value falls off a cliff. It falls off a cliff even if you're still actively playing, which Harvin hasn't done in years.
I'm certainly not cheering against the guy. I hope he is able to get back on a roster, but I'm not holding my breath.