"Mission: Impossible 7" has been pushed back amid the ongoing coronavirus pandemic.
According to The Hollywood Reporter, the latest film with Tom Cruise as Ethan Hunt will come out November 19, 2021. (REVIEW: William Finds His Purpose In The New 'Westworld' Episode 'Decoherence,' Maeve Is On The Warpath Against Dolores)
View this post on Instagram
It had previously been scheduled to be released July 23, 2021. It's not the only film in the saga impacted by the coronavirus crisis. According to THR, "Mission: Impossible 8" has also been pushed back from August 5, 2022 to November 4, 2022.
View this post on Instagram
The bad news just never ends when it comes to the coronavirus crisis. It just never ends at all. Everything we love and enjoy has been postponed or taken away.
March Madness was just straight up stolen from us, and now all our favorite movies aren't coming out as scheduled.
It's an absolute disaster.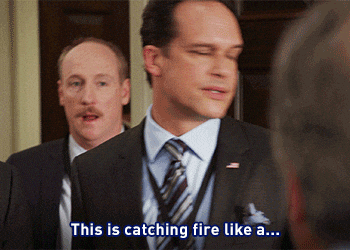 "Mission: Impossible 7" was supposed to be one of the biggest movies of summer 2021. Now, it's not coming out until the fall.
At least we're still getting it, unlike March Madness, but it's still a tough pill to swallow. The "M:I" franchise is badass, and I don't want to wait.
Let's hope it doesn't get bumped back again. We need some good news and not more bad news.