Louisville football coach Scott Satterfield has some concerns about players being able to profit.
The NCAA is nearing a decision to let college athletes profit off of their likeness and image. However, Satterfield thinks there could be problems. (RELATED: David Hookstead Is The True King In The North When It Comes To College Football)
During a Tuesday interview with Pat McAfee, he said he worries about boosters getting involved and trying to buy influence. Watch his full comments below.
"If I'm a donor to an athletic department and I usually give $50,000 to the department, maybe I want to give it to a player now"

Chatting about the NCAA name, image, and likeness rulings with #Louisville head coach Scott Satterfield @CoachSattUofL #PatMcAfeeShowLIVE pic.twitter.com/TRsSNZCXUs

— Pat McAfee (@PatMcAfeeShow) May 5, 2020
This is more or less what I've said could be the main problem. If autographs are legal, then what's to stop a booster from paying a player or recruit $10,000 per signature?
It's the main concern about college athletes being allowed to profit, and it's a very real question.
View this post on Instagram
If I'm a wealthy booster and my program wants a certain quarterback recruit, why wouldn't I go offer that kid fat stacks of cash for signatures and photos?
I don't give a damn about the actual autographs. I just need to put enough money in the player's pocket to sign with me. It'll be interesting to see how the NCAA regulates it.
View this post on Instagram
Having said that, players have been taking money under the table forever. The idea that it hasn't been happening is laughable.
It's just going to be above board now.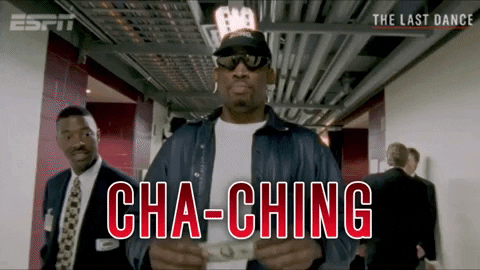 Let us know in the comments if you agree with players getting paid. You know I do!