Los Angeles Chargers head coach Anthony Lynn isn't a fan of a league proposal to tie draft position to hiring minority coaches.
The NFL is debating whether or not to improve the draft position of teams that hire minority coaches and general managers. Under the proposal, teams would move up six spots in the third round. Yet, the man leading the Chargers isn't impressed. (RELATED: David Hookstead Is The True King In The North When It Comes To College Football)
BREAKING: NFL owners will vote next week on a resolution that would improve a team's draft position if it hires a person of color as head coach or general manager, per sources. Currently there are only 2 black GMs & 4 HCs of color, matching 17-year low???????? https://t.co/867umaUe4o

— Jim Trotter (@JimTrotter_NFL) May 15, 2020
"Sometimes you can do the wrong thing while trying to do the right thing," Lynn said during a recent interview on CBS Sports Radio.
According to @JimTrotter_NFL there is a #NFL proposal trying to incentivize hiring minority coaching & GM candidates by rewarding teams with improved draft slots. #Chargers HC Anthony Lynn told @ZachGelb, "Sometimes you can do the wrong thing while trying to do the right thing." pic.twitter.com/EWGxJ0B005

— CBS Sports Radio (@CBSSportsRadio) May 16, 2020
Honestly, this proposal is so stupid, and it's completely unnecessary. Football is a prime example of a situation where the best rise and the worst fall.
You know what will incentivize hiring minority coaches? Winning. The idea NFL teams won't hire a coach because they're a minority is insanity.
NFL teams will hire whoever they think will help them win immediately and build a winning team for years.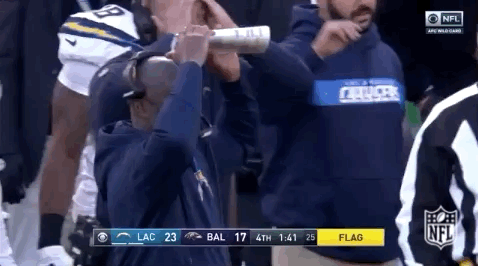 It doesn't matter if you're black, white, purple or any other color. The NFL is about winning and nothing else.
If one team passes on a talented black coach, then you can guarantee someone else will scoop them up. This proposal is stupid and it shouldn't pass.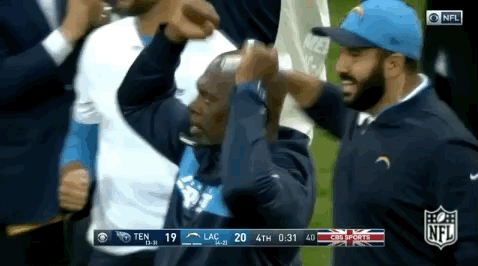 When a coach like Lynn is vocally criticizing it, then you know it's bad. Hire the best coaches possible and the rest will take care of itself.