Pittsburgh Steelers running back James Conner recently surprised his dad with a new truck in an awesome video.
Conner tweeted a video Saturday of his dad in absolute shock upon receiving the truck from his son. (RELATED: David Hookstead Is The True King In The North When It Comes To College Football)
Give it a watch below. It's without a doubt going to be one of the best things you see all day!
Bought my pops a truck! He was hype ???????????????????? pic.twitter.com/QSrH2bdiTS

— James Conner (@JamesConner_) June 6, 2020
Damn, is it just me or is it a shade dusty in here right now? If there was ever a time America needed to see a video like that, it's right now.
If there was ever a time when we needed a little joy shot into our lives, it's right now.
View this post on Instagram
I don't know why, but I've always been a sucker for videos like this one. There's just something about people surprising their parents that I'll always love.
The look on his dad's face says it all. That's what pure joy looks like. Damn, it hit me hard in my emotions!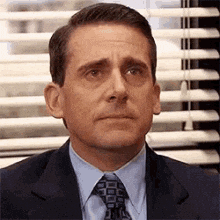 Props to Conner for pulling off a great gesture. We'll never get tired of seeing heartwarming stuff like this.