It's day 99 of coronavirus quarantine, but it feels like we're getting back to normal.
After nearly 100 days of the country being brought to a grinding halt, I see more and more people cutting loose. (RELATED: David Hookstead Is The True King In The North When It Comes To College Football)
The lunch crew got back together June 12 for the first time in three months! Three months, folks! That's longer than the Battle of the Bulge lasted.
"It's been a long war. It's been a tough war." – Band of Brothers

After three months apart because of coronavirus, the @DailyCaller lunch crew is officially back together. It's a great day. pic.twitter.com/be29orWN6x

— David Hookstead (@dhookstead) June 12, 2020
Not only was the lunch crew back together, but the bars were absolutely popping. It almost felt like coronavirus was over.
To be clear, I'm not saying you shouldn't be safe. I'm just saying that it was obvious to anyone with eyes that people have had enough.
The beer was flowing, people were cutting loose, I might have had one or two adult beverages and it felt like business as usual.
HUGE NEWS: The @DailyCaller lunch crew will be meeting up for the first time in 91 days tomorrow.

After months and months of fighting coronavirus, we're finally back. It was a long war and it was a tough war against coronavirus.

Yet, the virus was no match for the boys. pic.twitter.com/RZ803N3ETe

— David Hookstead (@dhookstead) June 11, 2020
I'll be honest with you all. The beer just hits differently when you know you're not drinking them for yourself but you're drinking them for freedom.
See, with every beer we drink at the bar with our boys, we're one step closer to returning to life as normal.
We're one step closer to the war against coronavirus being over. Hell, it's borderline anti-American to not drink beer at this point.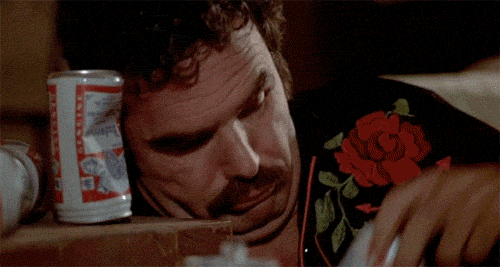 So, if you're wondering what I'll be doing this weekend, I'll be living my life as a free American. I hope you all do the same and enjoy a few cold beers along the way.