Post Malone has a new tattoo, and this one is wild.
The famous musician recently posted a photo of himself with a shaved head, and he was rocking a massive skull tattoo. (RELATED: David Hookstead Is The True King In The North When It Comes To College Football)
He captioned the post, "I have cut my hair even shorter, also skeletons are cool. Spread your heart as much as you can. A little love goes farther than you think. Stay strong, and keep kicking ass. Love, Austin."
Take a look at this beast below.
I'm not the kind of person who likes judging tattoos, but I'm not sure why Posty felt the need to get a gigantic skull tattooed onto his shaved head.
We all know the man loves tattoos. That's not a secret at all. Just look at the dude's face. It's covered in ink.
View this post on Instagram
The dude is an artist and a hell of a good musician. If he wants to get inked up, that's a decision he has to make.
However, I'm just not sure a gigantic skull is necessary on your shaved head. That seems like a hell of a commitment for a tattoo.
View this post on Instagram
Then again, he is Post Malone. When you're as successful as him, you can do just about whatever you want. Those are the rules when you're a celebrity.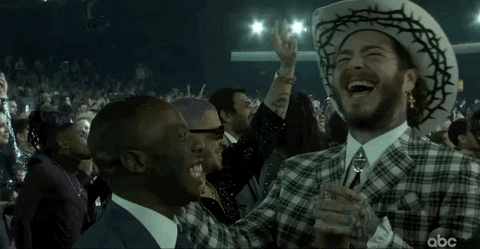 Stay frosty, Posty and enjoy the new ink. No matter what you think about it, I think we can all agree it's pretty bold!