Detroit Lions quarterback Matthew Stafford is putting in work with his teammates during the coronavirus pandemic.
The team posted an Instagram video of the superstar quarterback going through what looked like a red-zone drill. The ball looked beautiful coming out of his hand. (RELATED: David Hookstead Is The True King In The North When It Comes To College Football)
Give the video a watch below.
View this post on Instagram
I don't know why, but that video sure did hit me hard. There's nothing that gets me going like Stafford slinging the rock.
The dude has a howitzer attached the right side of his body. When he cocks that beast back to let the ball fly, we all know we're in for a fun time.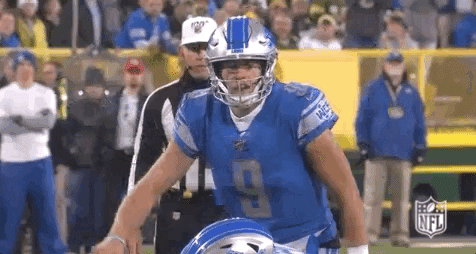 Given the fact that we've been at war with coronavirus for more than three months at this point, we're all craving sports.
I'm so desperate for football that I'll honestly watch practice highlights with a smile on my face at this point. I'll watch Stafford throw it during drills all day!
View this post on Instagram
The season truly can't get here fast enough. Even if the Lions are trash, we still need the games, and we need them badly.